Lamb Pupusa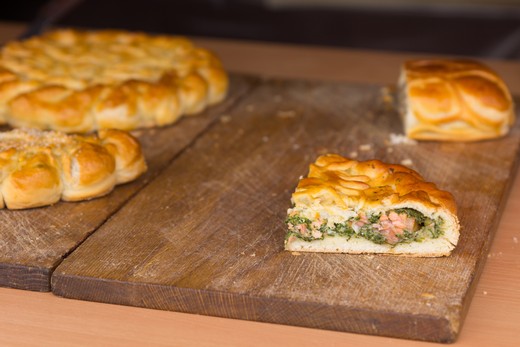 Recipe Date:
November 18, 2015
Measurements:
Imperial (US)
Ingredients
1/2 cup dried oregano
2 tbsps Ras el Hanout, ground
4 tbsps Guallijo chilies, ground
2 tbsps Pasilla chilies, ground
1/4 cup extra virgin olive oil
1 bone-in leg of American Lamb
3 cups lamb stock
2 cups queso blanco, shredded
1 cup queso cotija, grated
Salt and pepper, as needed
1 bag maseca flour
1 lb lard
warm water, as needed
Directions
Combine oregano, Ras el Hanout, and ground chilies. Rub lamb with oil and spices. Line a deep roasting pan with foil; add lamb. Slowly roast lamb at 300°F until it begins to fall apart, about 3 hours. Add lamb stock; cover with foil and braise for an additional 2 hours until lamb is tender and falls off the bone.
Let cool to room temperature; pull lamb apart, incorporating it into drippings. Transfer all to a mixing bowl; add cheese and remainder of drippings. Season with salt and pepper.
In a stand mixer bowl, mix maseca flour with paddle attachment. Add lard and 2 cups of water to start. Keep mixing, adding water until it becomes a paste that is loose but not sticky to the touch. Let dough rest.
Heat a cast iron skillet over medium heat. Scoop a golf-ball size piece of dough and flatten it out with your hand. Scoop an equal-size ball of meat mixture; place in middle of flattened dough. Fold dough around meat, shaping into flat disk. Add lard to pan; sauté each papusa for 3 minutes per side, or until crispy and golden brown.