Glühwein – Hot Spiced Wine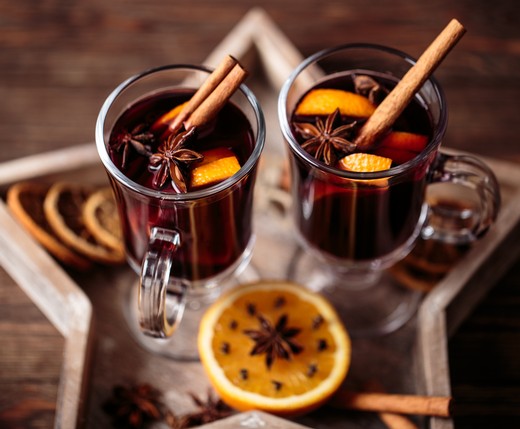 Recipe Date:
November 10, 2016
Measurements:
Imperial (US)
Ingredients
1 bottle Vina Robles The Arborist
1 cup cane sugar
2 oranges, diced with peel
2 cinnamon sticks
4 cloves
1 pinch nutmeg
3 pods cardamom
rum (optional)
Directions
Add everything and let simmer below the boiling point for about 20 minutes.
Remove all spices including the oranges. Otherwise, the spiced wine will become bitter.
If desired, add rum to taste.
Spiced wine should be enjoyed as hot as possible. Therefore, serve immediately after preparation.