Prosciutto E Melone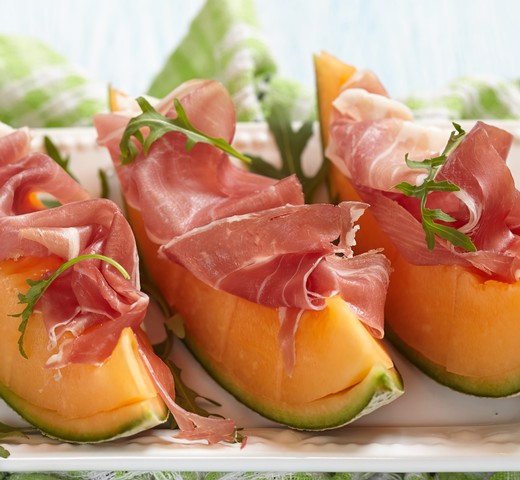 Recipe Date:
April 27, 2016
Measurements:
Imperial (US)
Ingredients
1/2 lb Prosciutto di Parma
1 large cantaloupe
1 lime, juiced
balsamic vinegar
cracked black pepper
Directions
Open a bottle of Vina Robles Rosé and pour yourself a glass!
Cut the cantaloupe in half and remove the seeds and rind. Then, carefully cut the cantaloupe into slices.
Place the cantaloupe into a container and drizzle with fresh lime juice.
Slice the prosciutto into strips and wrap one around each cantaloupe slice.
Place on serving tray. Drizzle with some balsamic vinegar and cracked black pepper. Enjoy together with the rest of the Rosé.
Hints
Cut cantaloupe into balls with the help of a melon baller.