Raclette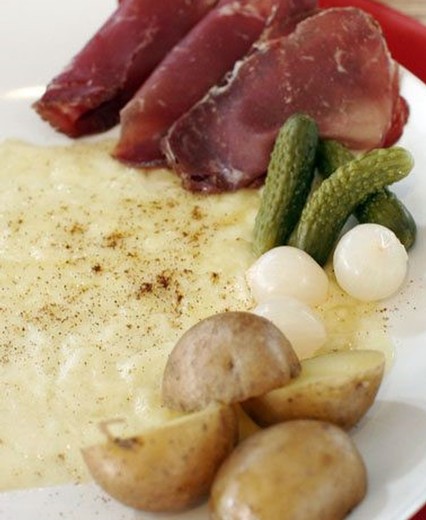 Recipe Date:
October 5, 2016
Measurements:
Imperial (US)
Raclette is the name for both, the traditional Swiss cheese and a popular Swiss dish, whereby Raclette cheese is placed in front of glowing fire coals. The softened and bubbling cheese is then scraped from the cheese wheel onto a plate for serving. Raclette is a social meal; enjoy with friends and family. Excellent all year round!
Ingredients
1/2 lb small potatoes (per person)
Raclette (sliced)
seasonings: pepper, paprika & other spices
Directions
Cook potatoes unpeeled for 15 min or until just cooked.
Place cooked potatoes into covered pan to keep warm.
Slice Raclette cheese into grilling pan size portions.
Place pepper, paprika & other spices on table for seasoning.
Hints
Enjoy melted cheese with pickles, pearl onions, miniature corn, pickled mushrooms, or olives. Bacon or cured meats are also a great side dish.