Red Wine Reduction Sauce (serve with Cocoa-Rubbed Steak Kabobs)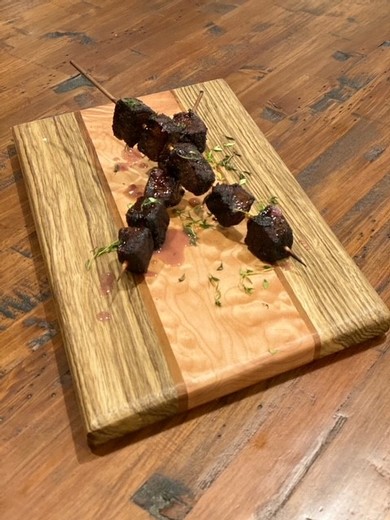 Recipe Date:
February 24, 2021
Measurements:
Imperial (US)
Ingredients
1/4 cup shallots, minced
1/2 cup red wine
1/2 cup beef stock
2 tbsps butter
1 tbsp fresh rosemary, chopped
Directions
In a sauté pan over medium-high heat, add enough olive oil to coat the pan. Add shallots and cook until translucent, about a 1-2 minutes.
Add red wine and stock and reduce by half. Stir in butter and rosemary.
Serve with Cocoa-Rubbed Steak Kabobs.