Warm White Chocolate Bread Pudding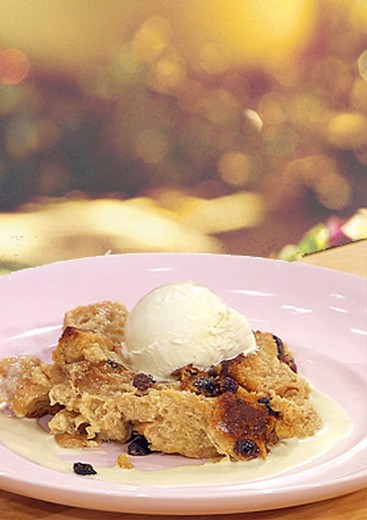 Recipe Date:
November 19, 2015
Measurements:
Imperial (US)
Ingredients
1 loaf white bread, cut into cubes
20 egg yolks
2 ozs Grand Marnier
2 cups sugar
1/2 gallon heavy cream
1 lb dried cherries
1 lb dried apricots, chopped
1 lb walnuts, chopped
2 ozs white chocolate
Directions
Open a bottle of Vina Robles The Arborist, and pour yourself a glass.
Preheat the oven to 325 degrees.
In a large bowl, mix together all ingredients except the chocolate and pour into the baking dish.
Bake for approximately 27 minutes. Remove from the oven and allow to cool on rack. While cooling, grate chocolate over the top.
Enjoy together with the rest of the The Arborist.
Hints
Serve warm with vanilla bean ice cream.